Relationship Advice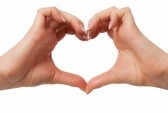 Looking to strengthen your relationship or create a new one? Click here to read more and learn something you didn't know before. Also wedding advice.
1.10 Top Things To Do Out On a New Relationship Date
2. 10 Things to Do for Preparing a Dinner for a New Relationship 
3. 10 Things You Need to Know or Ask About a New Relationship
Enjoy what you just read? Why not get updates from Parental World Knowledge... just enter your email below!
comments powered by