Yoga Women Health Benefits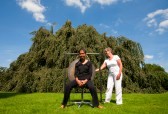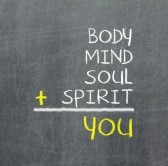 1. It provides us sufficient oxygen to different cells of our body.
2. Also it helps us adjust our reproductive organs.
3. Improves our metabolism and promotes good weight loss-I lost 30 needed pounds. Start with slow stretching and breathing exercises; as I said earlier I do Dahn Yoga and I am doing that and also added Tibetan Yoga.
4. It keeps us women free of tension, helps severe back pain, neck pain, keeps diabetes and high blood pressure under control.
5. It helps us with natural child birth; take yoga before, during and after our pregnancy. A woman can give birth without any complications.
6. Also it helps our organs, muscles and bones.
7. It helps us women of all ages.
8. It helps PMS, which usually is a strain on our nervous system. and causes us to be upset, headaches, and experience heaviness in our pelvic region.
9. It helps us cope with the systems of menopause.
10. All our hormone secretions are controlled and secreted.
11. It helps us women that suffered trauma.
Always consult your medical doctor before doing yoga; I wish all the great results that I experienced in the one year that I started yoga. Please, buy at our lowest prices - it is a one time sale and no delivery fee our Organic Yoga Clothing and our Organic Products next Monday until Friday (We will just break even because we want all children, women and men to experience all the great health benefits that we do). 
Enjoy what you just read? Why not get updates from Parental World Knowledge... just enter your email below!
comments powered by