Win Parental World Knowledge

$2.99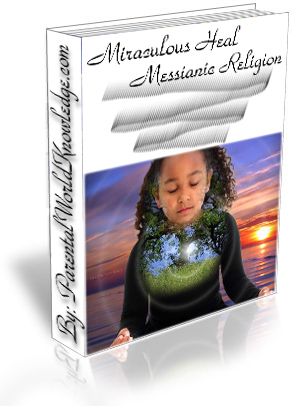 Please, all kindly vote for Win Parental World Knowledge, West Orange, NJ USA and our Business Category:Art/Entertainment at click here  my small business would be able to spread the word of G-O-D to all world wide, belief, peace, and Miraculous Prayer Heal by being able to sign my E-book, "Miraculous Heal Messianic Religion" with Penguin Books (the Publisher called me four times). G-O-D does the Miraculous Heal. All that vote for Parental World Knowledge will receive one free Miraculous Heal by me valid 1 year from 2013 call 973736-1637 at 9 AM-5 PM Eastern Standard Time Monday through Sunday. 
I want to be able to travel our world and bring the word of G-O-D to all, strengthen all beliefs, peace and bring Miraculous Healing Prayer. I do have long distance healing Miraculous Prayer Healing ability but, if it is a serious problem and the person is doubtful in our L-O-R-D then I need to be in person. There is no greater joy than my serving our L-O-R-D and helping all people around our world. Please, help me make this possible. All can vote once daily.
In closing, I am thanking-you again for all your past support and it is needed now more than ever by each and everyone of you. Please, vote for Win Parental World Knowledge and Win All Our World; we all will benefit by us sharing the great love of G-O-D and Miraculous Healing prayer. Reminder, please, subscribe to my free newsletter in order to get my first chapter free of "Miraculous Heal Messianic Religion" and then, buy this E-book for only $2.99 now and get all additional chapters for free and get unlimited Miraculous Healing Prayer from me. 
Thanking-You,
Barbara Iris Alsieux, the Founder and the Owner of Parental World Knowledge
Enjoy what you just read? Why not get updates from Parental World Knowledge... just enter your email below!
comments powered by