Tibetan Yoga Fitness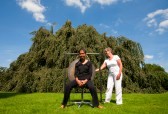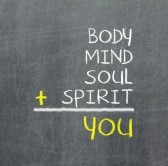 28 Facts About Tibetan Yoga; always consult your doctor before doing.
1. It promotes a union between our mind, body and spirit.
2. It only takes us a few hours to learn.
3. We only need 10 to 20 minutes to practice it daily.
4. It helps us with stress management; it instills peace and calmness in us.
5. Also it increases our energy.
6. It provides our mental clarity and focus.
7. It improves our strength and flexibility.
8. In addition, it restores our love and zest for living.
9. It increases our circulation.
10. It decreases our weight.
11. It was founded over 2,500 years ago by Buddhist Monks in the Himalayas.
12. Also it stimulates the energy systems in our endocrine glands(or chakras) and increases our energy levels and alertness.
13. Our hormone loss and hormone imbalance affects our aging;it was proven in recent studies.
14. The Tibetran monks belive that it slowly reverses our aging process; most monks live to 100 but, look age 50.
Tibetan Yoga is a continuous movement of our body.
16. It helps cardiovascular, respiratory, digestive and nervous system.
17. Also it improves all over health and fitness.
18. There are five rites to Tibetan Yoga and all are involving stretching exercises that helps our muscle tension and will tone our muscles.
19. We can learn by a video and we don't need to take a class; but, a class is more fun in my opinion.
20. A free video of some Tibetan Yoga exercises is on yantrayoga (org) and it is on u tube and we can save it on google + and watch it later.
21. It improves our memory.
22. Also it improves our vision.
23. Our hair will have increased growth (it was just linked by medical studies that hair loss is related to heart disease).
24. It improves our sleep.
25. It improves our relief from migranes.
26. It improves our sex life.
27. We do breathing practices and it helps our proper breathing.
28. Tibetan Yoga singing bowls will vibrate and produce a deep rich tone if played and will help our body combat stress and stimulate our immune system.
Please, consult your medical doctor first and if approved all try doing Tibetan Yoga:I just did about 10 minutes and it felt good afterwards. Also we are making all our Organic products and Organic Yoga Clothing at our lowest prices(we will just break even);so, all can try our great products and see their wonderful health benefits. 
Enjoy what you just read? Why not get updates from Parental World Knowledge... just enter your email below!
comments powered by