The Recommended Foods to Eat For Our Blood Type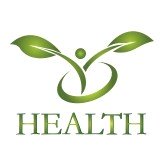 We all need the recommended foods based on our blood type for our proper digestion.
Type B
1. Tolerant Digestive System
2. Low Fat Dairy
3.Meat-Goat Meat, Lamb, Turkey and Venison.
4. Produce
5. Avoid Corn, Wheat, and Lentils.
6. Exercise moderately
7. Break down fats easily
8. Prone to infections of the sinus and urinary tract, influenza and e-coli
9.usually resist cancer and heart disease
10. Fish and Seafood are good sources of protein.
Type B +
1.Lamb
2. Veal
3.Turkey
Blood Type AB
1.Sensitive digestive tract
2. Avoid Chicken, Beef, and Pork. 
3. Enjoy Seafood
4. Tofu
5. Dairy
6. Most Produce
7. Calming exercise.
Type A
1. Vegetarian Diet
2. Soy Proteins.
3.Deep Ocean Seafood- Carp, Pickerel, Monkfish, Mackerel, Cod, Grouper, Red Snapper, Rainbow Trout, Sea Trout, Sardines,                                                                                                                                                                                         Silver Perch, Yellow Perch, Snail, and Whitefish.                                                                                                                                                                                                                                                                                                                                                                                                                                                                                                                                                                                                                            
4.Grains
5.Organic Vegetables- Broccoli, Alfalfa Sprouts., Artichokes, Beet Leaves, Carrots, Horseradish, Garlic, Escarole, Collard Greens, Chicory, Dandelion, Kale, Okra, Onions, Kohlrabi, Leek, Lettuce (Romaine), Parsley, Parsnips, Pumpkin, Spinach, Swiss Chard, and Turnips.
5. Gentle exercise
6. Low levels of hydrochloric acid and alkaline phosphatase
7. High levels of a digestive enzyme called intestinal disaccharide animal protein not easily digested but, Carbohydrates are.
8.Sensitive immune systems
9.Stress is typical and disturbed sleep is probable.
10. Limit Sugar, Alcohol, and Caffeine intake.
11. Don't skip meals especially breakfast.
12. More frequent meals and eat smaller.
13. Limit exposure to crowds.
14. Low noise.
15. Limit negative emotions.
16. Limit smoking.
17. Limit strong smells or perfumes.
18. Limit overwork.
19. Limit violent movie.
20. Limit lack of sleep.
21. Limit your exposure to extreme weather conditions hot or cold.
22. Type A should try and avoid-strong red meat, Crustaceans, Dairy Products and Eggs, Wheat Products, Vegetables-Cabbage, Eggplant, Lima Beans, Kidney Beans, Mushrooms (Domestic and Shiitake) Olives, Peppers, Tomatoes, Yams and Potatoes.
Type O
1. Lean Meats.
2.Poultry.
3. Fish.
4.Restrict Grains, Breads and Legumes.
5. Do vigorous exercise.
Do not eat Whole Wheat and Wheat Germ.
Please, consult with your doctor first concerning these recommended foods. I hope that all my readers and their families and friends have great health!
My sources were channel 2 News, Web MD, bewellbuzz.com 
Enjoy what you just read? Why not get updates from Parental World Knowledge... just enter your email below!
comments powered by