The Best Spaghetti and Cheese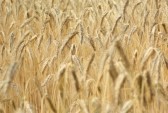 Ronzoni Whole Wheat Pasta 1 Package
Sea Salt ½ Tablespoon
Light Kraft Cheese 10 slices
Unsalted Hotel Bar Butter  2 tablespoon
In a large covered pot boil cold water.
Add the salt.
Then, break the Spaghetti  in half and add it to the boiled water: cook as directed on your package(Set your Timer & turn off the stove top)-when, I see the steam coming out of my pot lid I know it is done.
When the Spaghetti is done cooking, drain in a colander strainer and rinse with cold water a few times.
Put the butter in the large pot melt.
Next, put in the Spaghetti and then, the cheese slices. Keep stirring until the butter and cheese is well mixed. Repeat mixing. Total cooking time for about 10 minutes(Please, set your timer) until the cheese is all melted. Serve on large serving plates and it serves 4 people.
Serve with a delicious tossed salad with raw vegetables and with a light dressing or dip. Grapes are a nice dessert.
I hope that all enjoy!
Enjoy what you just read? Why not get updates from Parental World Knowledge... just enter your email below!
comments powered by