Strong Heart Teeth Cleaned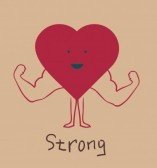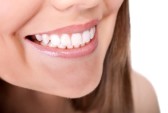 We who have our teeth cleaned by our dentist at least once every two years will have a 24% less likely chance of us developing a heart attack compared to people who don't have regular care. Also our risk of stroke drops by 13%. According to the researcher Zu-Yin, a Cardiology Fellow at the Veterans Hospital, Taipei, Taiwan. So, we will have a Strong Heart Teeth Cleaned.
Dr Cott, was my late Dentist and cousin and he said, "Plaque regularly needs to be removed on our teeth to keep our heart free of plaque and healthy". Personally, I feel much better when my teeth are professionally cleaned. 
The following 55 foods and drinks that clean and promote healthy teeth and a healthy heart are:
1.Cranberry Juice
2. Baking Soda and 3. Water
4. Salt, baking Soda and 5. Sage as a Paste made with Water
6. Apple 
7. Strawberries
8. Strawberries and Baking Soda rinse with Water thoroughly rinse after 15 minutes.
9. Kiwis
10. Pumpkins
11. Carrots
12. Cauliflower
13. Broccoli
14. Cucumbers
15. Onions
16. Celery
17. Parsley
18. Cilantro
19. Mint
20. Sesame or 21.Sesame Oil (Ayurvedic Treatment-Holistic method)
22.. Beef
23. Chicken
24. Turkey
25. Eggs
26. Water
27. Cheese
28. Milk
29. Herbal Teas
30. Salmon
31. Cabbage
32. Chard
33. Collard Greens
34. Vinegar and Salt rinse with water immediately
35. Figs
36. Lemon Juice and Water
37. Melon
38 . Black Tea
39. Watercress
40. All Spice and Water
41. Cloves
42. Coriander , Thyme and Green Tea rinse with water immediately
43. Endive
44. Pineapple
45. Oranges
46. Tomatoes
47. Pears
48. Watermelons
49. Asparagus
50. Spinach
51. Kale
52. Eggplant with unrefined Sea Salt rinse with water immediately
53. Goji Berries with Vanilla Mint made into a paste rinse with water immediately
54. Mangoes
55. Bananas
My sources are my own observance, health how stuff works, Ready Nutrition, Wikipedia, ready nutrition, douglasville-dentist, and Web MD.
In conclusion, we can have Strong Heart Teeth Cleaned by regular professional dental care, brushing and proper foods and drinks. Please, visit our Strong Heart Smart Shop or Cancer Free. I wish all healthy teeth and healthy heart health!
                                                                                                                                                             Best Regards,
B I Alsieux, the Founder of Parental World Knowledge
Enjoy what you just read? Why not get updates from Parental World Knowledge... just enter your email below!
comments powered by