Strong Heart Chia Superfood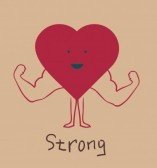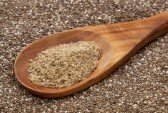 Strong Heart Chia Superfoods is a tiny black seed and it is a great source of antioxidants that prevents heart attacks.(it removes damaging free radicals). Also Chia is an ancient (3,000 years old) Central America superfood. Chia is a member of the Lamiaceae (mint) family. Chia was the main food for the Aztecs. Many athletes today are eating Chia; it gives them extra strength and energy.  
Also Chia seeds cure constipation. Chia seeds are rich in Omega3 and 6 fatty acids; it has even more than flax. It curbs our appetite so that we will not overeat. Chia is high in fiber. Also Chia seeds have an amazing long shelf life in its dry state. The USDA has stated that Chia is a complete protein; contains all the amino acids needed for a complete proper diet. Harvard Medical School recommends us eating essential acids to prevent heart attack and cardiovascular damage. 
So, Strong Heart Chia Superfoods is a great food to eat because of its' many great health benefits and cures. My son has eaten it many a time and it curbs his appetite; he used to eat me out of our house and home. Also it takes on the flavor of what you cook it with: so he puts his favorite spices and it tastes delicious. I will eat it awhile and I will let you know my opinion and my progress. Chia is such a great food and I believe it will be very beneficial to me; I will be able to get my weight down with ease.  Please, always consult your doctor before changing your diet. Once hopefully approved by your doctor, please, try it yourself. I hope that you and your family have great health; Chia makes it guaranteed! Please, visit our Strong Heart Smart Shop or Cancer Free. 
My sources are my own family's observance, Forbes, Natural News and Care 2.
A delicious Chia Unsweetened Chocolate Cocoa (6 tsp) and USDA Organic Strawberries (1 Small Basket- remove the stems) Smoothie (add ice and crush well in your blender) we all will enjoy. Suggestion top off with fresh mint and a little chopped fine USDA Organic Whole Chocolate Bar.
Best Regards,
B I Alsieux
Enjoy what you just read? Why not get updates from Parental World Knowledge... just enter your email below!
comments powered by