Strong Heart 29 Prime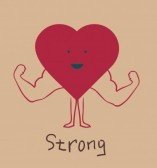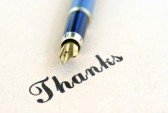 Two days ago, our Charitable Organization , Artist Barbara Alsieux Fine Art Studio started our board on Pinterest and now we have 397,000 likes on Face book ; it was due to the great Marketing from 29'Prime, also a SEO company. Strong Heart 29 Prime gave us our dream website; please, all organizations and businesses call 29 Prime because they will get your company up to Prime. 29 Prime has their entire team working together with you. Also our U Tube video is so amazing; it is very Artistic and tailored for an Art Organization. Why waste your dollars on any other SEO company; please, hire 29 Prime.
29 Prime gives you Front Page Google or your service is free; what a guarantee for such excellence! Also 29 Prime is so supportive of your company. Also they provide optimization for your company if you are also interested; this is where the robots come onto your website and determine what is working and what is not. They deserve At for customer service! I hope that  all people call 949 777-6616 immediately! 
In closing, please, all visit my website and see for yourself http://www.properwatercolorlessons.com/  ;I am so thankful 29 Prime deserves a Humanitarian Award for helping our Non Profit for free (they could only select a few Charitable Organizations and  Artist Barbara Alsieux Fine Art Studio was one of the lucky ones and we donate 50% to Epilepsy Foundation for all fund raisers). Strong Heart 29 Prime was voted among the top SEO companies in the world and we definitely can see why! I wish all Charitable Organizations and Businesses great luck!
Please,  go on my website https://www.parentalworldknowledge.com/ and shop at our                              Strong Heart and Cancer Free Smart Shop; all USDA Organic Food and Products to help your company's health and your health for even greater productivity!
Thanking-You, Barbara Iris Alsieux, the Owner and the Founder of Parental World Knowledge!
Enjoy what you just read? Why not get updates from Parental World Knowledge... just enter your email below!
comments powered by