Smart Shop Organic Products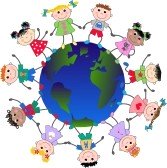 Parental World Knowledge's and Wisdom Square's Smart Shop Organic Products were all highly rated by Good Guide (com) as I blogged yesterday. Now, I want to inform you more about Good Guide; Good Guide has expert ratings for popular food, personal care and are in 62 Google+ Circles. Good Guide findings are based on scientific ratings. Good Guide Scientists are Dara O'Rourke, Professor of Labor and Environmental Policy, Pedro Viera, Ph.D. in Environmental Engineering, Bill Pease, PH.D in Environmental Health Sciences and Chief Scientist and David Norem, Ms in Environmental Engineering. Led and Founded 2007 by Dara O' Rourke, UC Berkeley. The Good Guide Science team consists of chemists, toxicologists, nutritionists, sociologists and lifecycle analysis experts, who rate products and companies on their health, environmental and social performance; it is the world's largest and most reliable. Good Guide provides a 0 to 10 rating system to help consumers to evaluate and compare products. Their mission is to help all shop values and preferences wherever you shop. Good Guide has their press in the New York Times, O The Oprah Magazine, Time Magazine and Fast Company.
In addition, Good Guide is funded by several prominent venture capital funds, which includes Physic Ventures, Draper Fisher Jurvetson, and New Enterprise Associates. Their investors and paying business customers do not have the ability to influence their ratings on products. Their advertising content is always clearly marked as being sponsored. Good Guide's clients also buy business intelligence reports to compare their performance with other competitors. 
In closing, all our Smart Shop Organic Products are the healthiest because Good Guide highly rated them and Good Guide is all consumers best scientific and  most trusted rating source in our world. Please, place your order today and save 30% off + Free Shipping in United States Valid Offer until April 12th 2013 Code: Wisdomsq at Smart Shop checkout counter. We are now selling the very best baby diapers that had the highest rating by Good Guide.
My source for my Blog is Good Guide by Dara O Rourke, New York Times, O The Oprah Magazine, Time Magazine and Fast Company.
Sincerely,
B I Alsieux, Founder of Parental World Knowledge
Enjoy what you just read? Why not get updates from Parental World Knowledge... just enter your email below!
comments powered by