Shop For a Cause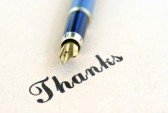 Artist Barbara Alsieux Fine Art Studio Shop For a Cause Macy's; our tickets are only $5.00 and we donate 50% to Epilepsy Foundation of New Jersey (our President is an honorary member), a Federal Foundation. Please, call (973-736-1637) for your one Free Art or Poetry lesson and your one free Antique Piece of Jewelry (while our supplies last). Our hours are :9 AM-5 PM Eastern Standard Time on Monday through Sunday. Our lessons are a lot of fun and very relaxing (which is why our President, Barbara Iris Alsieux, is called the Relaxing Artist. All will have one year to take our lesson and you will not be obligated to take additional lessons. Any youth under the age eighteen must be please, accompanied by an adult. We are located in West Orange, New Jersey, United States; we are off 280 Pleasant Valley Way Exit 7 and you can Google Map us for directions. We have plenty of street parking.
The big Event is August 23rd, 2014, at any Macy's store across the United States and each store has wonderful free entertainment. All can get 25% off most items with your ticket and all are eligible to win a $500.00 Macy's Gift Card (all must turn the entry part of the ticket in the day of the event and put it in the entry box). Our tickets will be on sale only until August 22nd, 2014 so, what are you waiting for please, call us today.  
In closing, please, buy a Shop For A Cause  Macy's ticket because it will provide the necessary funds for Research and save many children's and adults lives. Please, help make a good life for Epileptic children and adults. Also it costs our government about 3 Billion a year just to care for Epileptic children and adults; you will end our country's deficit by providing funds for Research and us finding a universal cure. I urged our Mr President, Barack Obama, to make more public service announcements and he made a Epilepsy Research Gala in Washington, DC, and a cure was found but, not a universal cure. We are so close in finding a universal cure; please, call today for your Shop For a Cause Macy's ticket. All who purchase a ticket, I will also provide one free Miraculous Healing Prayer; it is no affiliation to Artist Barbara Alsieux Fine Art Studio.
Thanking-You, Barbara Iris Alsieux, the President!
Enjoy what you just read? Why not get updates from Parental World Knowledge... just enter your email below!
comments powered by