Out of This World Spinach Pie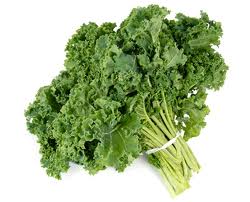 Gold Medal Flour 3 cups and a Sprinkle of Flour
Baking Powder 3 teaspoons
Baking Soda 1 1/2 teaspoons
Butter 1/8 Cup
Vanilla Extract 1 teaspoons
Sea Salt 3/4 tsp
Eggs 2
Sour Cream 1 cup
Philadelphia Soft Cream Cheese 2 tablespoons
Pam

Fresh Spinach 1 Large bag
Skimmed Ricotta Cheese 1 regular container
Shop Rite Skimmed Shredded Mozarella Natural Cheese 4 packages
Nabisco Crackers 1/2 Box
Eggs 6
Butter Brush the Top with already Softened Butter
Season to your taste

Preheat Oven 350 degrees. Gently in a large bowl Blend the Flour, Baking Soda, Baking Powder, Sea Salt already softened Butter, Vanilla, already well beatened Eggs, the Sour Cream, Soft Cream Cheese, and blend well. 
Put a Sprinkle of Flour on a large cutting board and roll out 1/2 the dough with a rolling pin until smooth and flat. Spray with Pam on the bottom and Side of a Large Pan. Then, put the dough in. Cut off any excess dough. Take your hands and crimp the sides of the dough. Then, repeat all with the other 1/2 of dough. Put in a second Large Pan.

Steam the Spinach and Drain.

Then, in a large bowl put the Spinach, Ricotta Cheese, Mozarella(Save a lot for putting on top of the Spinach Pie), Crumbled Nabisco Crackers, and already well beatened Eggs and mix well.

Put 1/2 the Spinach Mixture in Each Dough Pan.

Put extra mozarella on top.

Brush the top with the Softened Butter.

Bake for 25-35 minutes until light golden brown crust;set the timer.

Serves 8 People.
Please, all enjoy!
The Nine Health Benefits of Spinach(one cup serving):
1. Spinach provides us with twenty percent of the RDA of dietary fiber;which will aid us in our digestion, keeps us from overeating, prevents constipation and maintains low blood sugar.
2.Spinach has been shown in studies to slow down skin cancer and slow down cell division in our stomach. Also Spinach has been shown to be a major fighter against prostate cancer.
3.In addition, Spinach contains anti-inflammatory properties neoxanthin and violaxathin and it regulates inflammation.
4. Spinach contains a great deal of antioxidants that fight the start of osteoporosis , high blood pressure and atheroscierosis; it contains beta carotene, manganese, zinc, vitamin c, vitamin E, and selenium. Spinach also protects the eyes from cataracts and mascular degeneration;lutein and zeaxanthin are the two antioxidants that is in Spinach in high amounts.
5. Spinach is a significant protector of our immunity due to vitamin A, which is contained and furthermore it strengthens the entry points in our body:our intestinal tracts, mucous membranes, urinary tracts, respiratory and it significantly helps white blood cells fight infection.
6. Also the significant vitamin A which is contained in Spinach promotes healthy skin because it allows us to maintain proper moisture in our epidermis; therefore, it fights against acne, wrinkles, psoriasis and keratinization.
7. In addition, the high amount of vitamin K promotes the protein, osteocalcin, that is essentially needed for the density and strength of our bones.
8. Spinach also prevents calcium from forming in our tissue causing calcification;this is also due to the vitamin K.
9. Spinach also further maintains our healthy brain and nervous system function;also by vitamin K. 
My source was by Health Diaries>Eat This!published February 28, 2011.
Enjoy what you just read? Why not get updates from Parental World Knowledge... just enter your email below!
comments powered by