Our Smart Shop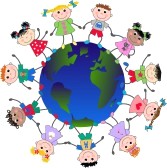 All our Smart Shop Organic Products were hand picked by us and carefully researched and studied before we selected them and we even personally tested some of our products. Also our Organic Baby Food is certified Organic because it has the USDA on it's label (As I mentioned it in my Blog yesterday about Organic Baby Food). Our Organic Lip Balm has been personally tested and found to be superb by David Alsieux, my son and my joint Smart Shop Owner Wisdom-Square and he took a picture of his hand holding the product and posted it on Twitter. All our products were highly rated by Good Guide (com); it is one of the highest respected sources on the internet. Furthermore, Green Apple Org Organic Clothing is made from bamboo, which is the fastest re-growing plant and is resistant to becoming contaminated from any tainted soil if any. Bamboo is also Eco-friendly. Also the feel of the bamboo Organic Clothing is the very best. 
We will add more Organic products after we complete more research study and analysis and we also do more of our own personal product testing. We have selected only the healthiest and the very best Organic Products for you and also for our environment and the most economical in pricing. On top of this great saving, our #biggest Grand Opening Sale is further extending 30% off + Free Shipping in the United States from now and until April 12th, 2013. Again our code: Wisdomsq at the checkout counter and it is only offered to all our loyal fans from Facebook and our twitter Followers; when you refer a friend you can get 1 more purchase at 30% off at anytime (this is an incredible offer, please, do not pass up or allow your family and friends to pass up our wonderful offer). In addition, if you order in bulk with your family or office you can get further savings and still get our 30% off + Free Shipping if ordered by April 12th 2013. We are certified merchants for all major credit cards and we are grateful to accept your payment.
My website, Parental World Knowledge is free of advertisements and so is my son's website, Wisdom-Square because we want to help as many people, as we possibly can,  in the United States and around our world; we will try and keep it free as long as we possibly can. So please, buy our Organic products for your  immediate family's very best health and refer other family members and friends for their very best health and also you will be helping save our environment. Please, place your orders today. I am thanking-you all, B I Alsieux, Founder of Parental World Knowledge and Smart Shop Co-Owner!
Enjoy what you just read? Why not get updates from Parental World Knowledge... just enter your email below!
comments powered by