Organic Clothes Health Benefits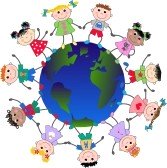 If we have allergies, wearing organic clothing will give us fewer rashes, skin dryness, and other signs of allergic reactions. Also infants, toddlers and children have sensitive skin anyway, so, wearing organic clothes and being held by us wearing organic clothes will make them healthier and happier. In addition, according to the Organic Trade Association, cotton is our world's dirtiest crop;our world uses the most harmful pesticides and more chemicals in the production of cotton. The EPA states that exposure to aldicard can cause neurological effects;83% of our world's aldicarb is from cotton production. These dangerous chemical can seep underground int our water supply and also as the water evaporates it can also pollute our air quality. It also causes global warming. The Majority of synthetic fabrics are made from Petroleum and toxic fumes are released from this process of creating the synthetic fabrics and contribute to allergies, cancers, chemical sensitivities and other illnesses, especially in youth. So, clothes made from organic cotton, flax, hemp and other natural materials is better for our family's health and our environment.                                                                              My sources are live strong and HealthishBlog.
Please, shop at my Smart Shop;my link is upper right hand corner one link over to the left. I hope all have great health!
Enjoy what you just read? Why not get updates from Parental World Knowledge... just enter your email below!
comments powered by