Miraculous Heal Messianic Religion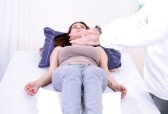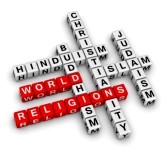 Please, all subscribe to my website Parental World Knowledge and you can get the first chapter of my E-book, "Miraculous Heal Messianic Religion" for free. It is a book about Miraculous Healings-G-O-D H-A-S-H-E-M does the all the Miraculous healing; I just am a just a "cheerleader" for G-O-D and an Energy Healer; I do Miraculous Heal prayers for all and I am "a vessel for G-O-D's healing power".  It has been documented by a Neurologist that his patient of three years and being for permanent nerve damage called Mary, an Occupational Therapist, was healed by G-O-D and it took only 2 sessions of my prayer healing. Mary can work now full time; before my prayer healing Mary could work only part time (I worked at the same Nursing Home).
I still recommend doctor treatment and regular office visits. Yet, your lives can be Miraculously healed if you believe strongly in our L-O-R-D. I will place my hand on your shoulder and if you pray with me to G-O-D you will be healed. Please, all love our L-O-R-D first and foremost. Our lives will greatly be benefited and our energy level increased. When we are injured or not well our energy lessens; good or great health our energy level is higher. My prayer healing will restore your energy level. I hope that all please just subscribe to my website Parental World Knowledge and learn more about this in my E-book,                                 "Miraculous Heal Messianic Religion". Also I explain in my E-book  about the Messianic religion and all religions are welcome; Messianic Religion will unify our world! 
Best Wishes,
Barbara Iris Alsieux, the Founder and the Owner of Parental World Knowledge
The price will rise soon as I add more content, but you will continue to get free access to all of the updated versions!
By you purchasing this eBook, you help me keep this free online blog going, and for that I thank you very much!!!
Click below to get instant access! Limited time only $2.99! The E-book is complete and I pledged 50% to Epilepsy Foundation of NJ and it is price at $27.99.

Enjoy what you just read? Why not get updates from Parental World Knowledge... just enter your email below!
comments powered by