I Love Site Sell!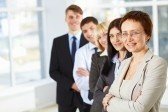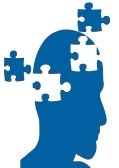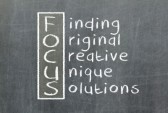 Solo Build It! is the best website that you can buy because I made Front Page Google after only five weeks. I never built a site before but, site sell made it easy enough for a beginner like me (I am in my late fifties). It offers live support and text support. Site Sell has the greatest video tutorials and they are fun and interesting to watch. Also we can create a blog post for support from other affiliates that are on Solo Build It! It translates our blogs or articles in languages all around the world. I have followers from almost every country and it is usually building everyday; I have been on my site only two and one half  months. I can't wait to do more. I feel wonderful about helping people every day and I love that people e-mail me with questions and I get calls. It is more interactive then any other website that I owned and operated and social media but, you need to still be coupled and list your blog or articles on Pinterest, Facebook, Twitter. A new website that is taking most people, organizations and businesses by storm is StumbleUpon.com ; it is one of the most beneficial websites that I ever used providing you use it daily. You need to stumble and select your likes, follow people, link your pictures, articles, and write your profile and I truly believe that you will succeed. Even uploading pictures on Solo Build It! is easy ;it is so difficult on other social media sites. Plus you can put on as many pictures as you want and use unlimited text. Everything in the world is at your finger tips on Solo Build It! If you want a site that will help you make the most lucrative business Solo Build It! is it. Already, I had a bona fide offer by an App company to sell my domain, https://www.parentalworldknowledge.com/  I turned it down-I want to get more traffic and help more people and their families and spread my knowledge around the world. I viewed my traffic yesterday and I hit eighty-two visitors and ninety-five visits. You just need an average of 50 to succeed. So, if you have a business or service and you care more about people than sales Solo Build It! is for you. How could any site be better? My answer is no other site could be better and I believe that you will see that. I love Solo Build It! Please try it! I believe you will love Solo Build It! also!  I can receive $100.00 a site referral, and you can do the same when you have your own Solo Build It! 
Solo Build It in my opinion took the puzzle out of my life and gave me the freedom and the time to focus on what is important in life-our family and I believe it can work for all;even with a college education today jobs are difficult to come by all over the world and are difficult to keep. You as I did can create a new way of life for your family and your own life by creating a business that you love and a steady flow of income by writing or blogging advice that could help people all around the world. What better job could there be ask yourself and you can make a great life for your family and be able to spend much more quality time with them. I believe that you will be finding, as I did, original creative unique solutions for your family and your life. It is another week and I hit 150 visitors two days ago and I had an offer by a drop shipper the same day I contacted him to put on many great products from this company on my website-I just got the same day my EIN number or my FEIN number;I was attempting to set up a free separate store but I found out after two days of my computer crashing buy a domain and pay a server fee;it was only $94.00-now, I as you could provide a safe secure store and also acquire a business $8 a month only debit card at your local bank with your business name and create a Pay Pal account and you can do a free account-you only pay them when you make a sale, a small % about 2% and 30 cents each time on a group of items that your customer buys in a shopping cart online. Also charge tax online in US and check your country if tax applies online;7 per cent NJ online tax. You owe it to your family and you own it to yourself to do this business now;don't wait for tomorrow ;bring great joy to people with all your great knowledge and you will also I believe bring the great joy for your family and yourself. My son also built a business on Solo Build It right before me and he is doing great and has a number of drop shippers right away also.  
I wishing all people great luck and success with your online business! I am thanking G-O-D! 
Thanking-You, Barbara Iris Alsieux, the Founder of ParentalWorldKnowledge.com
Please click here to start your great opportunity!
Enjoy what you just read? Why not get updates from Parental World Knowledge... just enter your email below!
comments powered by