Heart Strong World Symbols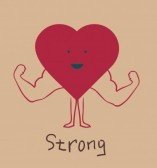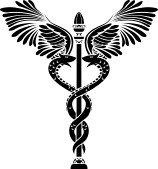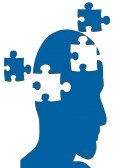 David Alsieux, my son, has written a very exciting and eye opening E-book. It is about our                                Heart Strong World Symbols and their true hidden meaning. All our people in our world would be so surprised reading his book and you can buy his book online at his website Wisdom-Square at our Smart Store. The main purpose and intent of his e-book is to draw all people together and bring about world peace. I do believe this hidden and destroyed information that David Alsieux found and pieced together will definitely change our world for the better.  
For all that purchase his E-book, you can get a money back guarantee because he wants to be sure that you are completely satisfied. Also be among the first to buy his E-book because the price will be better and you will get all future additions to this E-book for free. The Heart Strong World Symbols in David Alsieux's E-book are some from very ancient times. His e-book will reveal many hidden and destroyed secrets of our world. I have read his e-book and it seemed unbelievable to me but, in his E-book he had bonafide written proof. Some background of David Alsieux: He is an honor graduate of New Jersey Institute of Technology and School of Architecture, a Leading Ivy League College in our Nation, the United States, and he has his Bachelor and Master Certificate in Architecture. Also he has won many awards from New Jersey Institute of Technology, which includes Excellence in Design, even the Women's Award for Women Suffrage (he designed a Mini Walk around Museum), Habitat for Humanity Award (only 3 students out of the entire college received this award), and he instructed and mentored for four years Architecture Design to High School Students (His mentoring program helped Takir Anderson-see U Tube, win first place in a National Architecture Design Competition) and some college students at Rutger's University while attending school full time and he worked four years almost full time as a Lead Green Architect. Currently he is working for one of his New Jersey Institute of Technology Professors, who was voted by AIA recently for the number one Architect Firm in our Nation. Therefore, David Alsieux is a problem solver and has a very clear thinking and analytical mind;he has all the best traits for the best author.
In closing, there were many questions about our world that I had prior to reading my son's E-Book on   Heart Strong World Symbols but, now I have many clear answers about our world. All people who also read his E-book will be quite amazed. David Alsieux's E-book is incredible. Also his book will answer clearly many questions that you have in your life. So just two weeks from today, which is June the 6th and you can buy his E-book. In addition, please, shop at our Heart Strong or Cancer Free Smart Shop.
Thanking-You,
Barbara Iris Alsieux, the Founder and Owner of Parental World Knowledge 
Enjoy what you just read? Why not get updates from Parental World Knowledge... just enter your email below!
comments powered by