Heart Strong Glen Beck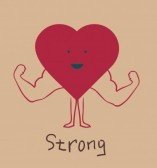 My heart is pumping a lot faster today for I was invited to speak on conference call to the legendary              Heart Strong Glen Beck. I watched his show regularly; legendary sport players and famous legendary stars. I enjoyed his show immensely because of Glen Beck's eye for great journalism; he digs deep into the background of these legendary stars and reveals that many started out in their adult life with humble beginnings and not confident and then the spark that made them legendary.  
I just revel in hearing more and more about new legendary people and their success stories. Glen Beck is an inspiration for me. This call is not aired live or scheduled to air and I don't know if it ever will be but, if I just get a chance to speak to Glen Beck, I feel that he will spark legendary success in me and I am thanking G-O-D.
Glen Beck topic of discussion today  is about supporting Israel. Also Glen Beck is a believer of forgiveness and peace. Also I am a believer in Israel and I believe in forgiveness and peace. I pray a Miraculous Healing Prayer of Spirit, Peace, Strength and Health to G-O-D H-A-S-H-E-M in Y-E-S-H-U-A's name or J-E-S-U-S's name for Israel, the 35% Arabs(now called Palestians) that live in Israel and in harmony with  the Israelis and our world. Amen.
I urge all the world to support Israel because the Israelis help all people in our world; it is proven by the fact that the Israelis allow the Arab people(who were once enemies) to live with them in Israel and Israel helps all people in our world that need help-they provide doctors, nurses, and disaster relief teams.  Please, all have a Heart Strong for Israel, as Heart Strong Glen Beck and me. In addition, please, further keep your               Heart Strong Smart Shop.                                                                                                                                                                                                                                                                                                                                                                                                                                                                                                                                                                                                 
Enjoy what you just read? Why not get updates from Parental World Knowledge... just enter your email below!
comments powered by