Heart Strong Famous Authors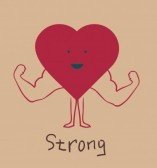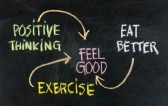 I was invited to a Live Webcast by Heart Strong  Famous Authors, Steve Harrison and Jack Canfield, "Chicken Soup for the Soul", "100 Ways to Enhance Self Esteem in the Classroom", "Food and Love", "Thanks Dad" and more. It was the best learning experience that I ever had and was so inspiring.
I asked a pre-question and it was answered; what is the best marketing strategy. Steve Harrison said, "Marketing is the key for selling your book". Also Steve said that it is important to have a speech to sell your book. It is good to belong to the speakers association. Also Steve stressed that copyrighting your work is also of key importance. Also a Publisher will help you craft your book with credibility and a publisher is more important with you obtaining foreign rights in addition, Steve said that it is best to try at self publishing first and not selling away your rights of your book. Also Jack Canfield agreed to all the afore mentioned. Jack canfield further stated that go to a PR that knows your market. In addition, Jack Canfield said it is very important to get an endorsement from a publisher. Jack also said that we should call famous people to comment on your book; he further stated that get testimonials from all celebrities that you can the worst that could happen they could say no. Also Jack said have persistence, put your soul and spirit in a presentation and stick with your story; even if 100 companies turn you down and listen to the feedback. Also Publishers need to give you more than two months support. Jack also said that do everything to get your impressions out Suburban local newspapers and major papers. Furthermore, Jack said that we should sell our book in quantity to individual companies such as , the beauty salon, nail salons, gas stations, bakeries and etc. 
Jack Canfield said that we should keep people around that are positive. Also Jack said that we should write first thing in the morning. In addition, Jack said structure your book-he personally re-wrote many of his pages six times over his first book. Now, his philosophy is different ;he advices structure but, don't worry about perfection-you can always write updated versions of your book with additional books. So, complete your book Jack is saying and not to procrastinate. I admit that I am at times am a perfectionist and I won't publish until it is perfect. Jack is giving me the inspiration to complete writing and publish my first book. My book is about the Messianic Religion and Healing.
In closing, I would high recommend that all people that want to write and publish a book take the online course by Steve Harrison and Jack Canfield because they help mentor now famous authors; such as, Jack mentoring John Grey, Author of "Men from Mars and Women from Venus" -his book sold 10 million copies. There is nothing more I need to write about the creditability of these two great men. I am so glad that these two great men are taking the time to help  us new authors. Another  best tip that I heard from Jack was to be sure that the Publisher will provide 500 free copies of your book because you will need that amount to promote your book. My intent is to be among the Heart Strong Famous Authors and I am grateful that I already am a Heart Strong Famous Poet(I was already nominated and I accepted Poetry Ambassador of the United States and recently I was nominated Women's Who Who Internationally and I agreed to be listed). Please, shop at our Heart Strong Smart Shop because we all need proper food for thought and proper products for even more clarity. Thanking all, B I Alsieux, Founder and Owner of Parental World Knowledge!
Enjoy what you just read? Why not get updates from Parental World Knowledge... just enter your email below!
comments powered by