Heart Strong E Books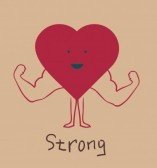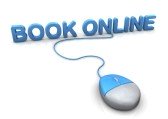 All of us that want to write Heart Strong E Books and publish it, it is made so easy by Pat J Flynn: please, go on his free website for his free video that will inform you how to make our E-Books. It is so simple for us to do. Also it is so low cost and we can make potentially millions like he did; it will not be over night but, it will happen over a short period of time provided that you book provides a service for mankind. His link is http://www.smartpassiveincome.com/ebooks-thesmartway/
Please, listen to Pat J Flynn today; do not pass up this opportunity for letting your voice be heard about your advice for our world. We all need additional income today with our present economy; even though it has greatly improved with our Mr President Barack Obama in office. Also our E-books does not have to be perfect, you can always add things with later chapters. Also according to Pat J Flynn, we should never sell our E-Books for too little make sure that you sell them for a reasonable profit; people will think that your book isn't so great if you sell it too inexpensive. 
In closing, Pat J Flynn gave great advice that we should have a legal agreement to protect our book rights and  other people read our work before publish it. Also Pat J Flynn advised create a following for our e-book before we publish it.; request your followers e-mail addresses. I hope that Pat J Flynn opens a door of inspiration and great encouragement for all, as he has done for me. Please, watch one of Pat J Flynn free videos today. I hope to be reading in the near future your book: also I will be more than happy to endorse any ones Heart Strong E Books such as my expertise on Parental Advice, Health, Food, Art, Poetry, Travel, Saving Money, Household tips, Relationship, Spirituality, Pets, Divorce and College. Please, visit our     Parental World Knowledge's Heart Strong and Cancer Free Smart Shop; our online store link is near the farthest upper right hand corner of our website.
Thanking-You, Barbara Iris Alsieux, Owner and the Founder of Parental World Knowledge!
Enjoy what you just read? Why not get updates from Parental World Knowledge... just enter your email below!
comments powered by