Heart Strong Community Volunteers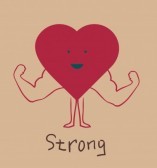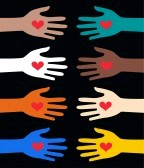 Today, is the first day of summer in the United States. I hope that all youth and young adults do a mentoring program with a charitable organization and  get service credits which is very essential for getting acceptance into a college; also even more importantly to benefit your community. Our Charitable Organization, Artist Barbara Alsieux Fine Art Studio, is looking for volunteers for the summer and year round; our newest website is http://www.properwatercolorlessons.com/ ; we need volunteers to make flyers, answer our phone, help with collection, learn Fine Art and Crafts and Poetry (if needed instruct) and other duties. We pledge and  will donate 50% to Epilepsy Foundation of NJ. If interested in Heart Strong Community Volunteers contact B Alsieux 973736-1637 9AM-5PM Eastern Standard Time Mon-Sun.
Artist Barbara Alsieux Fine Art Studio instructs Art and Poetry to the underprivileged children, young adults, adults and senior citizens. We have been doing this successfully for seven years and five years we had charitable status. Our staff consists of 10 volunteers; our volunteers include David Alsieux, Green Architect and honors graduate recently from New Jersey Institute of NJ (he completed 5 years and has a Master Certificate), Bachelor and other Master graduates. I, Barbara Alsieux was nominated for Women's International Who's Who (listed), Stanford Who's Who (listed), Poetry Ambassador of the United States, NJ Hall of Fame, Wofford Award and many more awards.
In closing, it would be a wonderful opportunity to become a unpaid intern and get the benefit of learning how to run an organization and get expert training. Colleges and future jobs would be more interested in you. If you are not in our area, please Google an organization that is and contact them immediately. Good luck to all. Please, all shop at our Heart Strong Smart Shop or Cancer Free. 
Sincerely,
B I Alsieux, Parental World Knowledge Founder and Owner
Enjoy what you just read? Why not get updates from Parental World Knowledge... just enter your email below!
comments powered by