Heart Jerry's Artist Outlet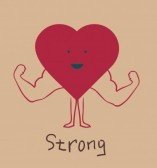 As soon as all walk into Jerry's Artist Outlet you feel great energy; they are located at Essex Green Shopping Plaza, 495 Prospect Ave, #506 A, West Orange, NJ 07052 Phone:973-669-0995. It is run by a great couple Bonnie and Allen Shefts. Go shop there and see why I called my blog post Heart Jerrys Artist Outlet. Jerry's Artist Outlet is a great place to shop (customer's say that it is "the Artist Candy Store") because all the very best Art Supplies and the staff is so friendly always have a good laugh in Jerry's because all the staff has a great sense of humor. Also Jerry's Artist Outlet is always so clean and neat. I usually hate shopping except for my occasional visits to Jerry's (also Macy's I love);I would go more but, I buy in bulk and I save much more! I give them a 5 star rating for the very best merchandise, neatest store and the very best staff. So near or far come to Jerry's Artist Outlet and save on Art supplies, they have great gift items, some furniture-very comfortable chairs, the strongest and best easels -some have a lifetime guarantee. Jerry's Artist Outlet also has some very famous Artists that make appearances there; Max Ginsburg  will  make his appearance there on October 5, 2013-so mark your calendars , please. Jerry's Artist Outlet hours are Monday, Tuesday, Friday and Saturday 10 AM -7 PM , Wednesday, Thursday 10 Am-8 PM, Sunday 12 noon to 6:00 PM. 
If you are an Art student at any school or at a charitable organization and something is not on sale, you can still get a discount of 10%. Please, visit us at Artist Barbara Alsieux Fine Art Studio, Charitable Organization, 501(C)3,  West Orange NJ and our newest website: Proper Water Color Lessons and call for a lesson  50% off until July 31st, 2013 so, you can learn from experienced Master Artists and have fun! New Jersey Institute Technology students get always one free lesson and the United States Military anytime. Our hours 9 AM-5 PM ; so you would have plenty of time to get to Jerry's Artist Outlet and get your student discount on non-sale items. Jerry's Artist Outlet has been very supportive of our charitable org and we donate to Epilepsy Foundation of NJ (we pledged now 50% to Epilepsy for any fund raiser), many other organizations and Artists in our community. Also Jerry's Artist Outlet gives great prizes quite often. So, don't wait shop at Heart Jerrys Artist Outlet right away ;if you live in the United States. I can't wait for my next visit! There are plenty of Art demonstrations-always exciting and sometimes free samples. Also they have many contests and great prizes; my son won one great prize. For those that do not live in the United States, please, when you visit West Orange, NJ, also visit Jerry's Artist Outlet. In addition, if you buy online now "76% off select items huge custom frame". 
In closing, please, also all United States residents shop at our Heart Strong or Cancer Free Smart Shop and get the finest USDA products that are scientifically tested and rated the highest by our world's leading scientists at Good Guide. When you subscribe to our Smart Shop and buy in bulk-whether it be weekly, monthly, etc- then you can save more. So, buying in bulk can apply to other businesses and charities. I hope that all stay healthy. I just went for a doctor check-up and my doctor said I look so much thinner and so good-all I did was switch to eating USDA Organics. He was able to reduce my allergy medication; I have for years asked my former doctor to reduce it but, he couldn't. Now , I see first handed how USDA Organics can greatly improve our health! Always consult your doctor before changing your diet.
Best Regards,
Barbara Iris Alsieux, the Founder and the Owner of Parental World Knowledge
Enjoy what you just read? Why not get updates from Parental World Knowledge... just enter your email below!
comments powered by