Healthy Fats Heart Health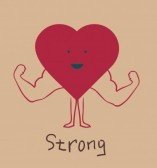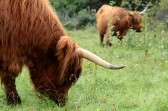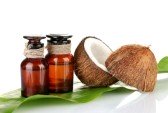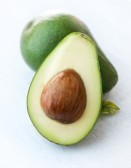 Eating healthy fats heart health: it can suppress our appetite, cutting the number of calories that we eat in a day and at the same time it improves our heart and helps our metabolism. Heart disease is the leading cause of death in the United States and there is plenty we can do to prevent this. The three ways to keep our heart healthy is eating a healthy diet, physical activity and not smoking. The American Heart Association recommends that we eat a diet that is low in saturated fat (less than 7% of energy), trans fats (less than 1% of energy), cholesterol (less than300 mg per day) and salt.Always first consult your doctor with a proposed dietary change. The following foods are healthy fats:
1. Grass Fed Beef saved 150 calories and the steak even tastes better. Gabriel Cousens, MD confirms the heart benefit.
2. Olive Oil is heart strengthening for us with monounsaturated fats, and we can look lean, and it is rich in cancer fighting polyphenols. Also it gives us higher levels of adiponectin which breaks down fats in our body. Dr Hui stated these facts.
3. Coconut is high in saturated fat but, more than half comes from lauric acid and it battles bacteria and improves our cholesterol count. Also it reduced our adominal obesity.
4. Dark Chocolate also helps flatten our stomach. Eat it 2 hours before a meal and it will lessen the food that we would normally eat.
5. Almond Butter contains compounds that limit the fat absorbed by our body.
6. Avocados have good fats (according to the American Heart Association, good fats are those that can lower our bad cholesterol levels and which are beneficial to us when we consume in moderation) and is one of the most nutritious fruits for our healthy diet. 
So, please, all people living in the United States (as long as your doctor approves your dietary change ) try Healthy Fats Heart Health and shop at our Heart Healthy and Cancer Free Smart Shop and try our delicious Coconut Oil and all our many great products. I hope that your family and you have wonderful health and lean bodies.
My sources are American Heart Association, Eat This, Not That, Livestrong, Gabriel Cousens, MD, and Dr Hui.
Enjoy what you just read? Why not get updates from Parental World Knowledge... just enter your email below!
comments powered by