Healthy Athletes Smart Shop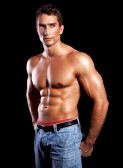 Recently, I viewed on Channel 2 News that young athletes are using Steroids and become severely depressed and then commit suicide. What causes our young athletes to use Steroids is that the coaches are telling them that they must gain weight to be able to do starting line-ups  and the coaches are not providing a method to obtain this. A simple method for young athletes to obtain weight gain is by eating a healthy diet from our Parental World Knowledge's Cancer Free Smart Shop and Healthy Athletes Smart Shop (certified organic USDA products that are also scientifically tested by our world's leading scientists at Good Guide and the ones we select are given the highest ratings) and use my Blog recipes and add extra Cheese to the Whole Wheat Pasta and Noodles,  Sour Cream for my dips, more Tomato Sauce, eat a lot of Whole Grain Breads and Butter, mashed Potatoes and gravy and drink Whole Milk and add Ovaltine, Malted Milk, extra Noodles or Matza Balls to your bowl of my Soup recipe, add  more Chicken and Serve with Melted cheese on top of  my Chicken Pot Pie Recipe Aunt Jemima's Whole Wheat Pancake Mix put Buttermilk and  1 /4 cup Melted Butter in it and a little Dark Chocolate Chips and serve done with a lot of Whipped Cream and Maple Syrup on top. 
The coaches aren't giving the young athletes the Steroids or the lead of where to find them but, without giving them a lead to go to our website at Parental World Knowledge  and our Cancer Free Smart Shop or Healthy Athletes Smart Shop and our recommended proper nutritional diet for their obtaining their recommended weight gain, the coaches are like signing their death certificates. There has to be programs in our public and private school systems and colleges about the subject of eating proper certified organic USDA product nutrition for all students but, especially for these young athletes; my son, David Alsieux, who is part owner of our Cancer Free Smart Shop is prepared to do these  free lectures (only cost would be his travel expense after a 20 mile radius from West Orange, NJ USA). You can e-mail me for his engagement to do a lecture.
So, please, all parents shop our Cancer Free Smart Shop (Healthy Athletes Smart Shop) and help your children athletes and children stay healthy and free of Steroids.  I wish your family and you a lot of  good health and happiness. 
Enjoy what you just read? Why not get updates from Parental World Knowledge... just enter your email below!
comments powered by