Harmful Chemical Free Products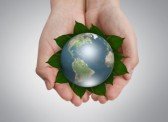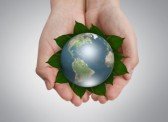 Channel 7 News wrote an article online about Certified Organic Products and stated that these products are Harmful Chemical Free Products. Also be certain a product is Certified Organic by the USDA and their sticker on them (as I stated in an earlier Blog); to ensure that they are harmful chemical free products. All are Smart Shop products have USDA certified approval and are Harmful Chemical Free Products and Good Guide is the world's largest and most reliable scientific rating and business intelligence reports company, gave all our products the highest scores(as I stated in an earlier Blog). Please, stop buying products that are not Certified Organics and have the USDA certified sticker on them: be concerned for your family's health and also our environment if we keep using chemicals to produce our vegetables to eat and the manufacture of our clothing it will continue causing Global Warming. All around our world is unusually dangerous weather conditions and weather extremes (it was 40 degrees warmer the day before yesterday in West Orange, NJ and we had 3 serious Hurricane storms in West Orange, NJ  over this past year-we never had weather like this before now and this is from man's repeat of chemical abuse to our land to produce vegetables.  All the people in our world can do their part by buying only certified organic products; even if you are on a low budget, you can find low budget certified organic stores. Also educate all family members and friends to do the same.  
Also please, all people in the United States shop at our Smart Shop and see the significant difference in your family's health and the food tastes better and fresher; using Harmful Chemical Free Products Live the lifestyle that your family wants and have the healthiest and best tasting food products. The more that you buy at one time the more discount that you will receive. We are certified merchants for all the major credit cards.
I am hoping that all parents in the United States will shop at our Smart Shop and share in having better health for your family. Also your infants,kids and you will love the taste of our healthiest edible products and the fresher smell and feel of our care products and our yoga clothes.
My source for this blog was my own experience and observation and online Channel 7 news.
Enjoy what you just read? Why not get updates from Parental World Knowledge... just enter your email below!
comments powered by