Expect Overcharges Online Business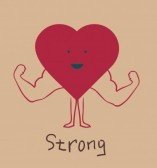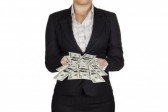 I have more than one domain and I expected additional costs to arise before I started my business and I prepared for it. But, I never anticipated that I would get over billed for the same month three times by one domain. Also I go doubled bill by another domain. So, please, plan for these expenses. Also if you bank account does not have enough to cover this than you will also incur bank fees for each item. So be prepared. You can dispute your bank fees but, it can take 10 days for the inquiry. Also if you have a business charge you can get cash rewards on certain cards and can be applied to your business account but, it takes 5 days.So, Expect Overcharges Online Business!
Owning an online business is a wonderful experience otherwise: helping wonderful people. I enjoy Blogging and I hope to Blog my lifetime. Please, don't let this deter you from starting a domain but, at least you are aware that these expenses can arise. Please, if you have a skill , please, pass your experience on by Blogging. 
Also create a e-mail list Solo Build It Site Sell provides a free e-mailing service. Also I suggest that you make videos to sell your Blog and products. Interview other related business owners. I intend on doing this in the near future.
I wish all great luck with your online business and please, work hard and not give up easily. You hard work I believe will pay off. Please, watch the video on my site for site sell. See for yourself your great potential.
Please, shop at our online Strong Heart Smart Shop or Cancer Free. I am thanking-you, B I Alsieux, the Founder of Parental World Knowledge.
Enjoy what you just read? Why not get updates from Parental World Knowledge... just enter your email below!
comments powered by