Cook Like A Pro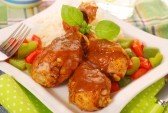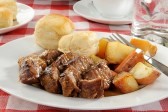 All adults eighteen or older are welcome to attend "Cook Like A Pro" our monthly live webinars on Google Hangouts. We will be cooking or baking delicious healthy foods. Also we will have a side dish of comedy. We hope to inspire you to love cooking and be phenomenal at it. We break it down the total process of preparing a meal from dicing, slicing and explaining exactly what we are doing.  You can be a beginner or already a pro; we will always reveal tips that even the pros will want to hear. I am constantly watching Pro Cooks and learning more; so, I believe that other Pro cooks will attend. So please, all attend and our cost is only $50.00 a Webinar and we will give a few free Webinars during the holiday season.
There are Bonuses for for your attendance at our "Cook Like a Pro" webinars; first of all you will receive a free hour consultation one on one on the phone 973736-1637 or Cell 973280-6356. with me about cooking and three lucky people will receive interviews from me live on the air. All who attend will also receive one free Miraculous Healing Prayer God;G-O-D heals you 100%. So what are you waiting for again , please contact us our hours are 9:00 AM until 5:00 PM  Eastern Standard Time, New York Time USA. 
Furthermore, we will also give money saving tips about food. Also recommendations of what brands of food we use and a lot of health tips and safety tips. Again, our Webinars are a lot of fun and we want you to text message or call in your comments and questions. In closing, i am looking forward in hearing from you at our live Webinar. We will have it set up soon on our website that you can purchase an individual Webinar or we will offer our package rate of 8 seminars only $320.00 ($40.00 each Webinar).
Enjoy what you just read? Why not get updates from Parental World Knowledge... just enter your email below!
comments powered by