Children Challenge Great Things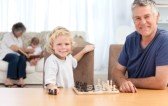 Children Challenge Great Things and thereby developing good habits. please, all children do not do the fire burning stunts on your body (I saw it on Channel 2 news) in place of the ALS Ice Water Challenge. Children there are so many wonderful things that are productive that you can challenge other children;doing the most Art work and any child that wants 1 free lesson your parents please, call us at (973)736-1637 Monday through Sunday 9 AM-5 PM  Artist Barbara Alsieux Fine Art Studio, West Orange, NJ, USA and our website for our Non-Profit Charitable Organization is at http://www.essexcountypotteryclasses.com/ (any child under age eighteen needs to be please, accompanied by an adult), read intelligent magazines articles (my son, David Alsieux, read 60,000 magazine articles in 1 year; please, try and beat his record), read the most books, do the most charitable work, do something that you like to do that is safe and constructive. You could beat a great Guiness book record.
Fire most likely will kill you and if you live, you will be in such great pain doing ice bath treatment and then skin grafting (my father just had major Cancer Surgery on his knee and the hospital had to graft skin on his thigh and place it on his knee-trust me you would not want to go through that nightmare all over your face and body). Also you would probably would be scarred for life. Visit your local firehouse and find out what horrors the firemen see.
I pray a Miraculous Healing Prayer to G-O-D H-A-S-H-E-M in Y-E-S-H-U-A's name or J-E-S-U-S's name for all children that did the a fore mentioned in the previous paragraph to themselves or are contemplating doing this. Amen. There is so much joy to look forward in life; you can do so much with your lives. In my small town of West Orange, NJ USA the children at my local high school, West Orange High School, are washing cars and they are doing a great job. It looks like this year they will possibly beat other previous records. Do constructive things like this for your school and town activities in your area. In closing, I hope the best for all children. Please, subscribe to our free newsletter and all can receive a free copy of our E-book, "Miraculous Heal Messianic Religion". Remember always               Children Challenge Great Things.
Sincerely,
Barbara Iris Alsieux, the Miraculous Heal, the Founder and the Owner
Enjoy what you just read? Why not get updates from Parental World Knowledge... just enter your email below!
comments powered by