Cancer Free Smart Shop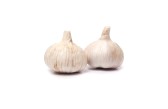 The best way for all of us to Beat Cancer is to use Cancer Free Smart Shop products and also eat Green Certified Organic Food; a drop of Garlic applied to a cancer cell that was in a lab kills the cancer cell. Certified Organic Green Teas (be sure to steep it long enough) and Certified Organic Dark Chocolate (please, do not have milk with it because it cancels the beneficial effect of the high amount of cocoa contained in it) a few squares throughout the day also helps greatly to prevent cancer; it is due to a number of antioxidants in both-Green Tea has more antioxidants. 
In addition, eliminate some meats and dairy have more super foods-greens, certain fruits, spices and herbs-especially have Tumeric, a plant related to Ginger and it has an active component called curcumin (I stated the health benefit of Tumeric in an earlier Blog). Vicky Sewart had Cancer and by changing her diet to what I afore mentioned, she has stayed Cancer Free five years in remission. I hope all Cancer patients have this success and I am thanking G-O-D. 
Also eating other super foods such as Kale can make us Cancer Free (as I previously had a Blog about- now try diced Onions ½ cup, Garlic 1 teaspoon, Shallots 1 tablespoon, Sprinkle of Sea Salt and Black Pepper, White Button Mushrooms, sautéed on low flame  in Coconut Oil-even less calories and Healthier than Olive Oil-spread a generous amount first in a large pan until tender with a fork about 10 minutes, please, set your timer), Avocados, Brocolli (especially the Sprouts), Cabbage, Cauliflower, Carrots, Chili Peppers and Jalapenos, Brussel Sprouts,  Whole Asparagus (I had  Brussel Sprouts Steamed with Asparagus Diced Onions, Garlic, Shallots, Sea Salt and Pepper and a pat of butter so delicious and I got my father in his 90's to try it because it was so delicious and I explained the important health benefits and he loved it!), Figs, Flax, Grapefruit (please, check with your doctor first because if you are on medication it might have a side effect on you). Prices for food is about to double at the supermarkets; I just read on Twitter. Cancer Free Smart Shop will hopefully soon provide the healthy super foods that we all need and at a savings for all; we will sell in kits at even greater savings at our Cancer Free Smart Shop for certified vegetables, fruits, food and our Care Products. 
Please, all shop at our Cancer Free Smart Shop and start helping our health and our environments health that will in turn further help our health. We have Cancer Free Smart Shop kits available and you will save more money; so please, do not wait. I hope that all people will try our products and be open to trying new healthy super foods today.
My sources: my own observation and original cooking recipes, be well buzz, health how stuff works and Cancer Cure Foundation.
Enjoy what you just read? Why not get updates from Parental World Knowledge... just enter your email below!
comments powered by