A Collection of Positive Spiritual Parental Poetry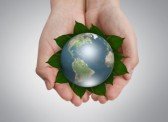 G-O-D Will See You Through
The time now is very challenging-
Don't give up and believe in G-O-D-
G-O-D will see you through.
There isn't a thing that G-O-D can't do.
Yet, rely on yourself too.
Accept the things that weren't meant to be.
Your answer may even come today-
Just continue to pray.
Expand Your Horizons
Expand your horizons-
Try something new each day-
From trying a new food  that you cook-
Or reading a new book.
Change can be great-
Open your arms to good fate.
It is never too late.
G-O-D Is Always There
G-O-D is always there-
He always cares.
Even if you turn away-                                                                                                                                                  He will always stay.
He holds his hand out to you-
He always sees you through.
Just open up your heart-
And let G-O-D's love in.
G-O-D will always be your friend.
G-O-D Will Always Take Your Part
Always keep your belief in G-O-D-
Even when things look their darkest.
G-O-D will help you through-
He will tell you what to do.
If you are good in your heart-
G-O-D will always take your part.
My Loving Thoughts of School
I miss the days -
When I attended school-
Even though there were many rules.
It was a pleasure in my learning-
There wasn't much that was discerning.
I want to go back to college-
And gain even more knowledge.
I believe that it is never too late-
To attend more college.
You can usually find some time-
Please, never put your education behind.
You can make a world of difference-                                                                                                                                          In your life and help others.
Your new attitude might even gain you-
A wonderful husband or a wife-
And even a brand new life.
Anyone Can Be A Hobby Organist
I am a hobby organist-
My hobby is now helping mankind-
Whether it be Poetry, Writing or Art-
I hope to help many children gain heart-
And make our world a better place to be-
For our children, will be our future-
You will see.                                                                                                                                                                                                                                                       
Any one can be a hobby organist-
Just do anything that you love to do.
Pretty soon you can be helping our world children too.
All the a fore poems in this collection are my original poems B I Alsieux
I hope that all are comforted and helped by my poetry.
Enjoy what you just read? Why not get updates from Parental World Knowledge... just enter your email below!
comments powered by